Inspirational Stories from Sports, Business and Life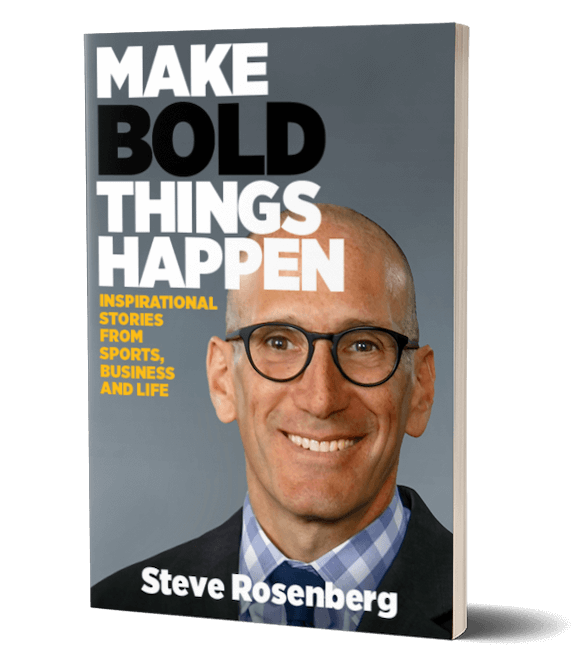 Who do you call when you're looking for
advice and assistance in reaching your goals?
Thousands of people in his network turn to Steve Rosenberg when they run into a dead end. He began his career with the Washington Bullets (now Wizards) where he learned that the person who gets the most done goes the farthest. When he hears "no" or "it can't be done," that's when the fun begins—he gets to work and figures out how to make things happen.
Through entertaining true stories, this inspiring book shows you how some of the most productive and creative people he knows overcame seemingly unsurmountable odds to achieve great success. These anecdotes will spark ideas for tackling your own challenges.
Throughout his career in sports, hospitality, and nonprofits, Steve Rosenberg has excelled at being a networker and relationship builder known for leading teams and problem solving at the highest levels.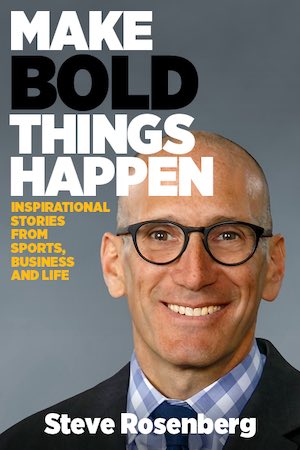 Z

Attack your to-do list with a new attitude.

Z

Learn Steve's secrets for growing a network and keeping those relationships warm.

Z

Understand that you must always be one degree of separation away from someone who can unlock the answers to the puzzle.

Z

Create an atmosphere of positivity and results that will make you and your friends, clients, and colleagues proud.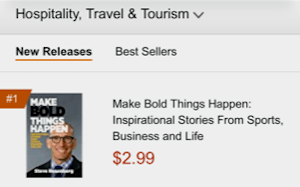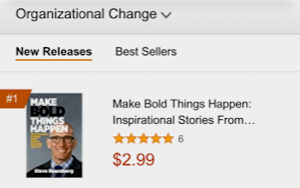 Praise for
Make Bold Things Happen
"Make Bold Things Happen comes from a 'serial networker' who likes to create and foster relationships to make things happen. Steve Rosenberg follows the path of his own successful connections, using them as a blueprint to help his readers understand the opportunities that lie in adversity and the key traits to make powerful decisions. Readers come to realize all kinds of approaches to networking and relationship-building opportunities that can propel them on a bolder path of discovery, growth, and achievement."
— D. Donovan, Senior Reviewer, Midwest Book Review
"Steve has always been a can-do first person. He is one of the first to offer to help regardless of who you are, or where you stand in life."
— Mark Segal, Publisher of Philadelphia Gay News and Author of And Then I Danced
"I've had the benefit of a front-row seat as Steve continually reinvents himself. His successes speak for themselves, and his book provides valuable insights that can help anyone achieve their personal and professional goals."
— Joe Zeff, President, Joe Zeff Design, Inc.
"Steve is a doer. When people struggle with how to start, he always begins with action. Steve believes that success begins with taking immediate action and that progress is grounded in doing. He motivates and builds confidence with teams to keep moving forward by getting things done."
— Angela Val, President & CEO, Visit Philadelphia
"When things get complicated and off track, as they will, Steve is a guy that sees through the clutter, and with a sense of urgency clears the obstacles and inserts a plan."
— Alan Jacobson, CEO, J2 / Exit
"Steve is one of those extraordinary individuals who gets it. And gets it done!"
— Paul Silberberg, Chairman, Concierge Insurance Solutions and Author of The Ethical Entrepreneur
"Steve is one of the best people I've worked with in a 40+ year career. When I needed help with major projects, Steve was my first call. He is smart, talented, has a great sense of humor, doesn't take himself too seriously, and always gets results. Steve has a tremendous ability to cut through what is not relevant and hone in on what's important. He's a value added to any project."
— Jim Cuorato, President and CEO, Independence Visitor Center Corporation
"Steve's no-nonsense approach to life and his professional career has been an inspiration throughout the 15+ years I have known him. He brings passion and dedication to his work and getting the job done. It has been a pleasure to watch him advocate for countless community groups and stand up for what he believes is right. He cares deeply for his friends and colleagues and will do anything for them when in need. I owe him a debt of gratitude for giving me my start in hospitality and am proud to call him a true friend and colleague."
— Kelley Maddox, VP of Sales, Live! Casino & Hotel Philadelphia
MAKE BOLD THINGS HAPPEN 
is a fun way to explore how to accomplish more than you ever thought you could and become the person others begin to count on.
Reach out if you have any comments or questions and I'll try to respond as quickly as I can. Thank you!